Business & Investing
The Insider Secrets To Starting & Growing A Home Catering Business That Brings In the


Bacon…



Do You Like To Cook?



You're About To Learn A Way To Turn Your Cooking Skills Into A Profitable Home

Are you good at cooking?

Would you like to take that love of preparing food and turn it into a big time income producing business?

You might be thinking "how can I make money with my cooking?" and to answer that, I have only one word:

Catering!




You can start your own highly successful catering business and take what you thought was a hobby, and turn it into a business.

You've certainly heard of catering businesses as there are several in your town alone. However, what's great is that there aren't a flood of caterers.

That means that there is room for someone like you to get started with your own
catering service for big time profits.

What could be better?

You cook up food, something you love doing anyway, you serve it to people who will
love it and thank you for it, and you get paid.

Cooking has never been so fun, satisfying or profitable!

You will learn how to start your own catering business from scratch, regardless of
your experience level in the Catering Business Secrets eBook.


Let's face it; we all are with the economy being the way that it is.

Starting your own catering business is your key to making that much needed extra
money.

We both know people aren't going to stop eating and to be perfectly honest, we
know that we are eating more than ever before as a society.

This means that there is plenty of opportunity out there to cook food for people in
groups.

Weddings, team events, mixers, seminars, etc. are not slowing down because of the
economy. This means that catering isn't slowing down either!

What most people don't know is that in times where finances are in jeopardy, people
fall back on food. They eat to feel better.

This means that in trying financial times, catering businesses will actually see a boost
in business.

There has never been a better time in history to start a catering business in your
spare time.

Maybe you only want to make a few hundred dollars so that you can sock some
money away for a rainy day. If that's the case the How To Start A Catering Business
eBook will show you how to do that.

On the other hand, if you are looking to make more than a few hundred dollars,
maybe one thousand or more, that's entirely possible as well.

In the How To Catering Business Secrets eBook, you will learn the secrets to making money in your spare time and taking your business full time for even bigger profits.

If you're looking to make money in these trying times and not be crammed behind a
desk to do so, a catering business is your dream come true.

What other business allows you to feed people, something extremely satisfying, and
make money at the same time? There aren't many.

The Catering Business Secrets eBook goes over all of the preparation tips
that you'll need to get started efficiently and profitably.

Even if you aren't the greatest cook in the world, you'll discover ways to make stellar
food!

Everything you could ever want to know about starting and running a catering
business is covered in precise detail.
If you're ready to make a change in your financial future doing something exciting and fun, make sure you grab your copy of How Catering Business Secrets today!
Inside the Catering Business Secrets eBook you will discover:
Insider Secrets To Starting Your Catering Business On The Cheap!

How To Make Sure Each Job Makes The Highest Profit Possible!

Making Sure That Your Clients Are So Happy, They Can't Help But Drop A Big


Fat Tip In Your Hand!

Customer Satisfaction Techniques That Ensure Your Customers Tell Their Friends And Bring You More Business!

What Equipment Is Absolutely Necessary So That You're Not Put In An Embarrassing Serving Situation!

The Art Of Food Presentation Which Puts Your Customers In A Mindset Of Loving Your Food Before They Even Take A Bite!

How To Find New Catering Clients Without Having A Huge Marketing Budget!

The Best Tasting Food That's The Easiest To Make!

How to work Part Time; Make Hundreds In Profit Each Month!

The Secrets Of Pleasing All Of Your Customers!

How to Making Sure That Your Food Is Always Fresh & Delicious!

Equipment Suggestions, Tips & Tricks!

Taking Your Business Full Time For Full Time Profits!

Easy Setup & Cleanup Tips!




And much more...


You Really Can Turn Your Love Of Cooking Into A Part Time, Or Full Time Income Without A Huge Investment!

Starting A Catering Business Is One Of The Best Opportunities In Spite Of The Floundering Economy!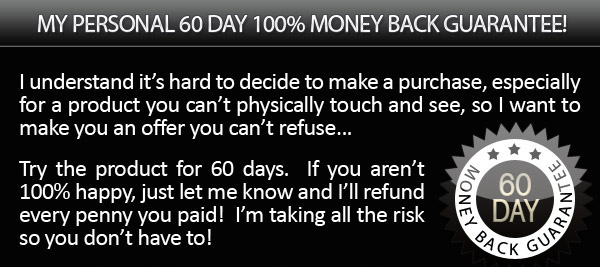 I Urge You to Take Action Right Now and Grab Your copy of "

Catering Business Secrets

" eBook Right Now and

Become A Catering Success

!
Get This Ebook Right now For Only $7.00



P.S The only thing left is for you to say "Yes" and take advantage of this incredible offer . Your small investment today is a tiny price to pay for the future success of your business.
Get This Ebook Right now For Only $7.00